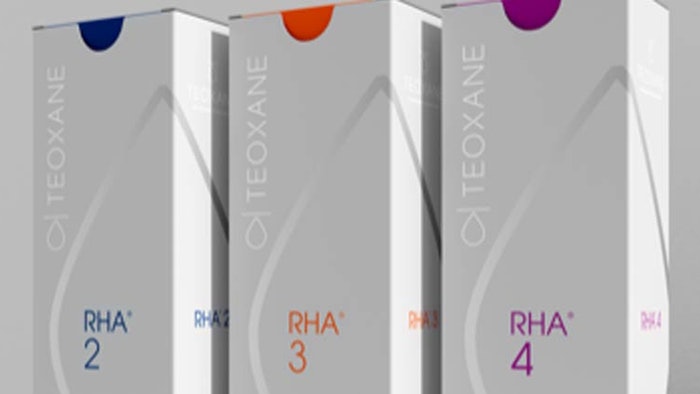 Dermal fillers are well known for their ability to diminish lines and wrinkles on facial skin and the neck region, as well as their ability to plump up areas where the skin tends to fold as we age. RHAs, also known as resilient hyaluronic acids, are a newer type of dermal filler created especially for addressing dynamic skin wrinkles. Unlike traditional dermal fillers, RHA is specifically designed to adapt to facial expressions and natural movements of the skin around the neck and face area. This means individuals don't have to be concerned about having a stiff or unnatural facial appearance after RHA treatments.
RHA Types
RHA2 — This type of RHA dermal filler is specially formulated to address moderate dynamic wrinkles. RHA2 works well for crow's feet around the eyes, lines on the forehead, and glabellar lines (the forehead furrows between the eyebrows). This dermal filler treats lines and wrinkles around the mouth and can be used as a lip filler as well.
RHA3 — RHA3 is designed to address more severe dynamic wrinkles. This dermal filler can treat the significant lines that often extend from the mouth to the nose (nasolabial folds), as well as the vertical lines often found above the upper lip (perioral lines). RHA3 can be used for cheek and lip augmentation as well.
RHA4 — This dermal filler is injected deeper into the skin than both RHA2 and RHA3, thus treating the most severe types of wrinkles, deep skin depressions, and loss of volume. Commons areas to use RHA4 include wrinkles around the midface and (the loss of volume) under the cheeks.
Results
Most patients report feeling little to no pain during the injections and many report seeing immediate results. Since some will experience some mild redness, swelling, and/or bruising of the treated areas, it is recommended that patients receive all treatments at least two weeks prior to any special events.
If you would like to know more about what RHA dermal fillers can do for your skin, please contact me for a private consultation.
Previous Post
Next Post