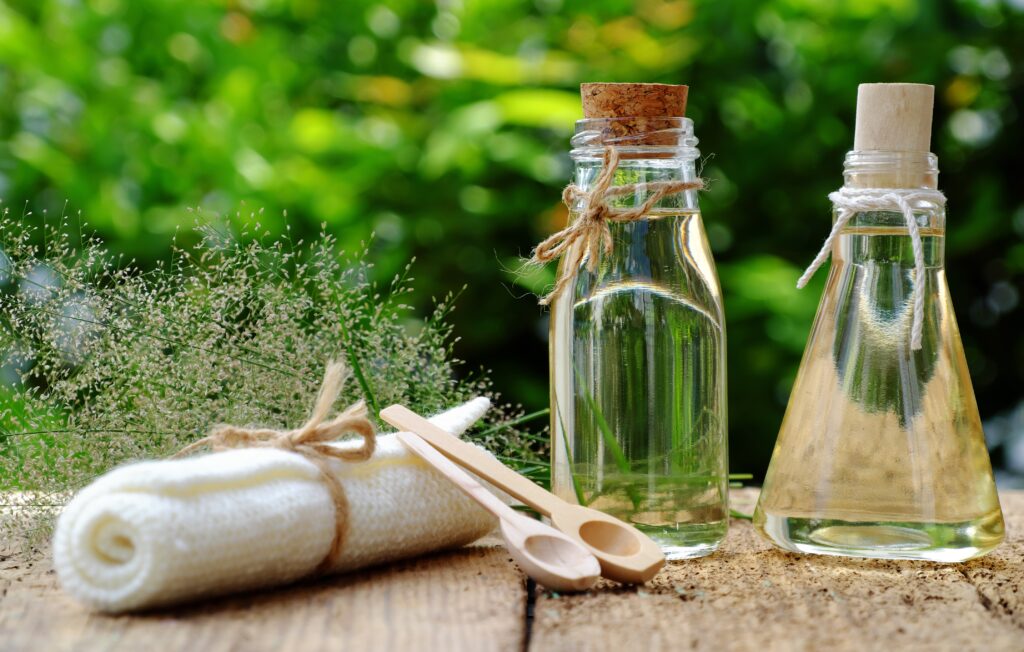 Today we are witness to a large scale transformation of attitudes when choosing everyday products. Words such as clean, free, sustainability, ethical, accountability and Cruelty Free are used to advertise to consumers. No, this is not only restricted to restaurants and grocers that supply the food we eat and consume. In fact, these labels have also come to the beauty and skin care industry, It's no longer solely we are what we eat. Rather, what we wear and put on our skin is similarly gaining the attention of health conscious individuals. The reason what the cosmetic industry has a large presence in the Clean movement as well.
What is Clean Skin Care?
The term Clean Skin Care basically refers to products that are non-toxic, environmentally friendly, and safe for human use.  These products use transparent labelling and list all ingredients in their composition. Although they may incorporate some safe synthetic agents, most Clean products tend to opt for all natural ingredients. This may or may not include using Certified Vegan and Certified Cruelty Free ingredients.
Clean Beauty does not have an official regulatory definition. The number of ingredients deemed dangerous and prohibited from use in cosmetic products in the U.S. is a fraction compared to what has been banned in Europe. Clean beauty allows consumers to make their own educated decisions by using transparent labels.
How did the Clean Beauty Market Begin?
Many companies have historically offered skin and body care products implied as meeting heightened purity standards.  More recently, there is a growing interest in healthy alternative products free of harmful additives. Some products include  Certified Cruelty Free or Vegan ingredients, implying exceptional purity. Most major skin care companies have seized this opportunity to improve and rename their products, introducing them as extensive lines of healthy, natural and Clean Beauty Products.
 Why is Clean Beauty so popular?
With increasing attention on health and wellness, consumers have started to question some of the ingredients and chemicals they are exposed to on a daily basis. This is especially true of the ingredients that have been associated with unwanted effects. Parabens that have been linked to breast cancer, phthalates that can effect fertility, formaldehyde that can irritate the skin and damage liver, and phenoxyethanol that can lead to organ damage are just a few ingredients that have become suspect.
Using the term Clean Beauty Products implies more. Today many people are committing to more ethically sourced products. The term Clean Beauty Products implies more by offering organic origins, purity, sustainability and higher degrees of safety. Choosing a newly formulated, clean product promises more  because it's ingredients are all of the above, healthier and better for your skin. It just makes sense.
What Are the Most Popular Clean Beauty Products?
While price and performance are drivers of beauty product purchases, composition is becoming and increasing important consideration when spending money on skin care. Of course, the most popular brands are those that can deliver all of the above.
There are now hundreds of Clean Beauty Companies to choose from and, in every price range. Brands like Drunk Elephant and Tata Harper have shown how clean beauty products can deliver result. Kjaer Weis, Au Naturelle, Beautycounter, and Lilah B. are turning people away from traditional brands opting for a cleaner solution.
Who's Using Clean Beauty Products?
Surprisingly, young females are not the largest demographic users of Clean Beauty products. Fifty percent of beauty consumers reported buying more natural products than they did last year, according to one study. Another analysis showed "natural" skin-care labels grew 14% year-over-year in 2019. Clean skin care products now account for 13% of high-end skincare sales.
How can you be sure which products really deliver on their promises? Reading labels, researching your options, and educating yourself before purchase is the first step. Please feel free to contact me for any questions you may have regarding Clean Beauty Products or any other skin issues.
Previous Post
Next Post