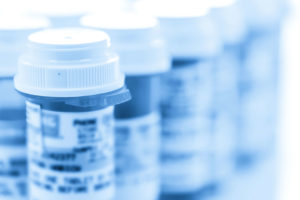 GoodRx® is a free website and mobile app designed to help people compare prescription drug costs at local pharmacies. The GoodRx brand was founded as a way to address the issue of drug price transparency. People often don't know how much their prescription will cost until they get to their pharmacy, not to mention drug costs are incredibly high, which is a leading reason for why many people don't take their medications. By simply being aware of their price options, people can find the most affordable location to purchase their prescriptions. The resource also offers coupons that can provide savings of up to 80% on virtually all FDA-approved drugs.
How to Use GoodRx to Get Discounts
Using the GoodRx website and smartphone app, you can search for the cost of prescriptions by choosing your location and selecting which medication you need. The system will then show you the cost comparison at different pharmacies near you, as well as provide coupons to give you more discounts. As an alternative to its online services, GoodRx has savings cards, which are especially beneficial for those who aren't experienced with smartphones or the Internet.
Can I Use GoodRx if I Have Insurance?
GoodRx can be used whether you have insurance or not; you can simply opt not to utilize your plan's benefits when purchasing a medication. This may be of interest to you if you have a high deductible plan or don't get adequate coverage for a prescription. According to the GoodRx website, 70% of its users have insurance. Finding prices through GoodRx helps people find prices that are often lower than many insurance co-pays.
If It's Free, How Does GoodRx Make Money?
Although GoodRx is a free service, the company sells its technology, as well as its monthly subscription service, called GoodRx Gold. The company also runs ads on its website and mobile app, and receives referral fees by certain health plans, drug manufacturers, or pharmacy benefit managers when a discount is used.
Does GoodRx Really Save Patients Money?
By using GoodRx in place of your insurance, you're paying for the cash price of a medication, rather than the insurance price. While a medication may be cheaper this way, the fact of the matter is you're still not using your insurance—which you already pay for. This means you're paying out-of-pocket expenses, while not taking full advantage of your benefits or contributing medication costs to your annual deductible. With all of this in mind, many people may wonder whether or not GoodRx actually saves them money in the long-run.
Paying the cash price for a prescription is considered an out-of-network expense by insurance providers. Depending on your insurance provider and plan details, you may be eligible to get reimbursed for your prescription cost, as well as potentially have the cost count towards your deductible. This is why it's important to do your research when it comes to using GoodRx for discounts. 
If you have a high-deductible health plan—and filling prescriptions every once in awhile won't significantly help you reach your deductible—GoodRx may be your best option. The service is also worthwhile if your insurance provider won't cover a specific drug, because you're already having to pay out of pocket.
Overall, GoodRx is an exciting service available to the public, acting as a valuable tool for managing medical expenses, whether for dermatology or another area of healthcare. To get the most from both your insurance and the GoodRx discounts, though, you will need to compare which resource offers the highest benefit in each case.
Previous Post
Next Post