HALO™ is a hybrid fractional laser on the JOULE™ platform from Sciton® that can treat a wide range of cosmetic skin imperfections, as well as some medical dermatologic needs. HALO is the first laser system of its kind, utilizing both non-ablative (1470nm) and ablative (2940nm) wavelengths to improve skin appearance. By combining these laser functionalities, patients can achieve better skin resurfacing results with less discomfort and downtime than traditional single-wavelength systems.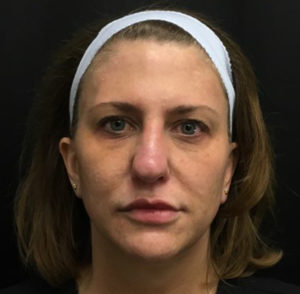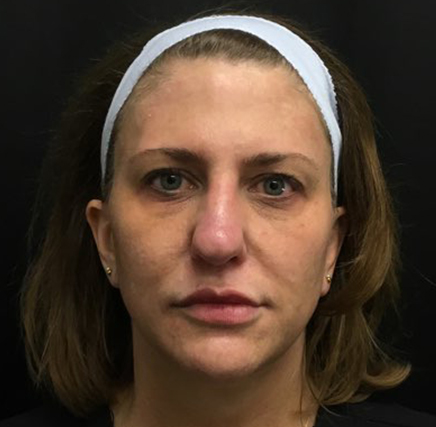 Before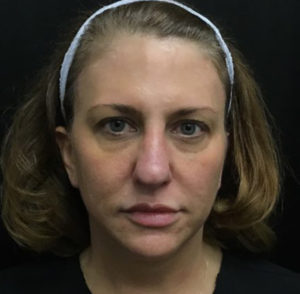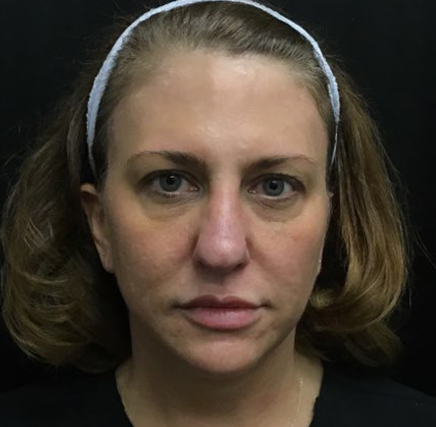 After
Who Is a Candidate for the HALO Laser Treatment?
The HALO procedure is appropriate for treating all skin types and has proven to be effective for revitalizing facial skin, as well as body areas like the neck, chest, and hands. The laser is indicated for treating a variety of common skin concerns, including the following:
Signs of aging, such as fine lines and wrinkles
Sun damage
Scars, including acne scars
Pigmented lesions
Enlarged pores
Actinic keratosis
The system is highly customizable, allowing our board-certified dermatologist, Dr. Adam Mamelak, to tailor treatment using optimal settings for the type and extent of each patient's skin concerns.
What Does the HALO Laser Treatment Involve?
During the HALO skin care treatment, the dual-wavelength laser delivers thermal energy to the upper and lower skin layers. This creates microscopic wounds that signal the body to heal itself, replacing the damaged skin with healthier, younger cells. Treatment with the HALO laser is considered more comfortable than other fractional resurfacing systems. In fact, the procedure is virtually painless, and only a topic anesthetic is needed to numb any discomfort.
The handpiece also incorporates integrated air cooling, which helps soothe the target area for enhanced patient comfort. Due to the technology's Dynamic Thermal Optimization, the system is constantly monitoring the temperature of the patient's skin, allowing it to automatically adjust its non-ablative wavelength pulse for optimal precision, safety, and comfort. With the advanced capabilities of the HALO laser, patients are provided with consistent and predictable treatment outcomes.
What to Expect After the HALO Laser Treatment
Patients typically heal quickly after their HALO laser treatment, wearing makeup within 24 hours and returning to work within a few days. Results gradually occur as the damaged skin cells are replaced with new ones, producing noticeable improvement within weeks. It may take a few months to see the final results of a HALO laser treatment. To achieve the best possible outcome, patients may need a series of HALO treatment sessions.
Previous Post
Next Post