Creams, Lotions & Coupons
Drug coupons are common in dermatology and can help patients save money on everything from prescription acne creams, to nail fungus treatments, topical steroids and more. They are most commonly applied to newer skin care products to help further entice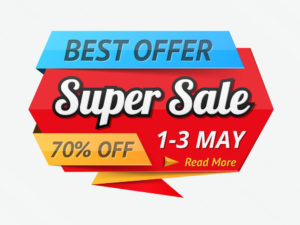 patient-consumers that may have seen an ad for the product online, on TV or elsewhere. They can also serve to lower the high co-pays commonly associated with new medications that are non-formulary, or not preferred products in the insurance companies' view, in order for this non-covered drug to compete fairly in the marketplace.
Drug coupons lower out-of-pocket costs by offering instant savings, free trials, copay reductions or rebates. In contrast, generic drug companies rarely provide coupons on their products. Furthermore, drug coupons cannot be used when paying for prescriptions with government-sponsored insurance plans such as Medicare Part D, Tricare, Medicaid, etc.
Show Me The Money
The savings with drug coupons can be impressive. Patients can save hundreds of dollars per year on oral and topical dermatology formulations, and co-pay assistance programs for biologics and specialty pharmaceutical drugs can save patients several thousands.
Drug coupons do have some requirements. For example, they can only be applied to prescriptions written by licensed physicians and dispensed by registered pharmacists. This is designed to ensure patient safety. Drug samples in contrast do not have the same requisites for storage, dosage verification, adverse reaction, etc.
No Harm No Foul?
While these savings and benefits sound good, some feel coupon programs ultimately lead to higher healthcare costs for consumers. In general, insured patients are required to pay a percentage of their prescription drug costs, while their coverage picks up the rest of the cost. In an attempt to steer patients towards less expensive generic options, insurance companies often charge higher copays for brand-name drugs. However, with a lower copay, patients are less inclined to choose a generic. That is, some of these coupons make a the cost to the patient less than what they would pay for a generic (or even free!), while the amount picked up by the insurance company could be significantly greater.
On the flip side, reducing or eliminating drug copays could increase patient compliance by taking away any financial barriers to treatment.
Still, several lawsuits have been filed in the U.S. in attempt to ban drug coupons, depicting them as kickbacks. In addition, the Food and Drug Administration (FDA) is attempting to determine if patients overlook medication risks and potential adverse effects in order to save money. 
Previous Post
Next Post