FSA Funds: Use Them or Lose Them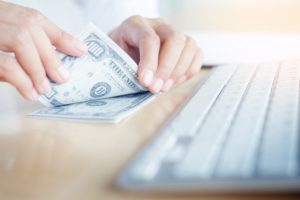 The end of the year is a hectic time for most people. Amid all the holiday hustle and bustle, your Flexible Spending Account is probably the last thing on your mind right now. It's easy to forget about any funds you might still have in your account, especially if you haven't had a lot of medical expenses so far this year. While it's your hard earned money that you've been contributing to your FSA via payroll deductions, your employer has some leeway in how they administer the funds. Depending on your employer's specific rules, you may risk losing all, or at least a portion of, your remaining funds at the end of the calendar year. Now is a great time to familiarize yourself with your account's rules, your FSA balance, and take care of any medical treatment you've been putting off.
Dermatology Expenses and FSA Funds
You may not have realized that you can utilize your FSA funds in a dermatology office. The IRS dictates what an eligible medical expense is, and in a nutshell, "Medical expenses are the costs of diagnosis, cure, mitigation, treatment, or prevention of disease, and the costs for treatments affecting any part or function of the body." While the IRS rules exclude expenses for purely cosmetic procedures and medications, many dermatological treatments has an aesthetic overlap and can be covered by FSA funds. Your dermatologist's office can help you determine if the care provided for your skin condition is eligible. Dermatologists treat a variety of conditions that effect the hair, skin and nails, including acne, acne scarring, psoriasis and eczema, ringworm, hair loss, irritated moles and more. Don't put off treatment any longer.
It's your money, so don't jeopardize losing your FSA funds this year!
Previous Post
Next Post